David Benavidez defeats Ronald Ellis with an 11th round TKO and whilst the Benavidez was dominate in the fight – Ellis disputes the referee's decision to end the fight before the final round.
In his first fight back since being stripped of his WBC super-middleweight world title and being the Showtime main event, Benavidez used his advantages such as size and power as well as work rate to push Ellis onto the back foot for the majority of the fight.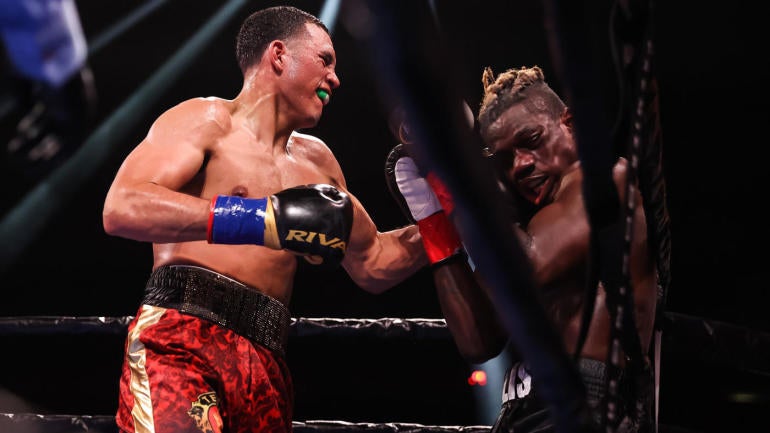 The undefeated Benavidez (24-0, 21 KOs) was too much for his opponent but Ronald Ellis (18-2-2) believes the fight shouldn't have been stopped in the 11th round: 'I wanted to finish (the fight) and I didn't want to give him that satisfaction'
'I could have moved a little bit more and not taken so many shots to the head. Hats off to him. He did what he had to do. He never hurt me, that's the funny thing. I took a lot of shots but he didn't damage me or have me super hurt. I never thought about quitting'
'I want all the big guys, speaking for the fans too, they would love to see me against the big guys. I love throwing punches' Benavidez said in his post-fight interview. 'I love stopping people, so me versus any big name would be an amazing fight. I want Charlo, Canelo Alvarez, Caleb Plant, all of them'
'I'm ready to fight in August, I definitely feel like I beat Canelo Alvarez' a confident Benavidez declared.