Speaking to Max Kellerman, on ESPN's Max on Boxing show, spoke about the difficulty of securing fights against fellow top lightweights of his division and believes this is due to them being  scared of facing him.
Haney is the current WBC lightweight champion with an undefeated record of 25 wins with 15 KO's. The WBC have diminished the value of the world title belt as they have promoted Teofino Lopez to Franchise champion, whilst Haney is the champion – all  very confusing for hardcore and casual boxing fans.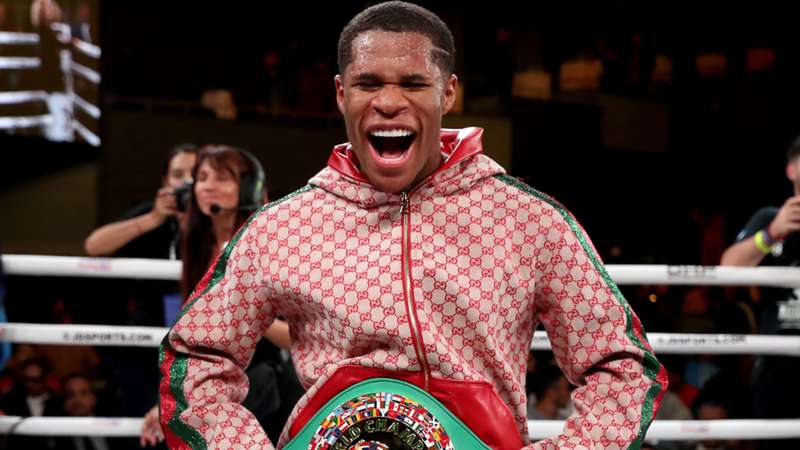 Haney is keen for a top fight with a fellow top contender of the lightweight division and states he was the first lightweight to call for a Lomachenko fight – believes he is being avoided.
'They're scared to fight me. I've been trying to fight the top guys, calling them out. I was one of the first person to call for Lomachenko, who was the boogeyman, and no one wanted to fight him, and he was the pound for pound best. Devin Haney was the only one that kept calling for Loma' Devin Haney told Max Kellerman
'You're fighting anybody that they put in front of you and you're winning and fighting anybody they put in front of you. If you can't get a shot, that's not your fault. You're also doing a good job of getting yourself out there and promoting yourself'
'Nevertheless, to me, because Teofimo beat Lomachenko, who had collected all the belts, Teofimi is the lightweight champion of the world if you like it or not. How do you feel about that? He didn't collect all the belts. I still have the WBC title, and I'm the WBC world champion'
'He (Lopez) collected a franchise title, not a belt. He's not the undisputed champion. I am the WBC champion, so Teofimo does not have all the belts'
'I think the belts are getting watered down in the sport of boxing, the sanctioning bodies are watering the belts down to where the fighters don't even care about the belts anymore. With me, I'm different. I'm a fighter that when I got in there, it wasn't only to make money and have fame. It was to collect belts. I'm making crazy money, but I want belts'
The full interview is linked within the title of the article.