The 'Rumble On The Rock' main event weigh-in has taken place in Gibraltar and Dillian Whyte has weighed in at 247.2 lbs which is 5.2lbs lighter than the first fight in August 2020 – the Russian Alexander Povetkin weighed in at 228.4lbs which is 4.4lbs lighter.
Dillian Whyte has promised a revenge victory and has prepared for a 12-round fight in the gym, 'It means everything to me, I've come in half a stone lighter and it wasn't deliberate. Just small adjustments'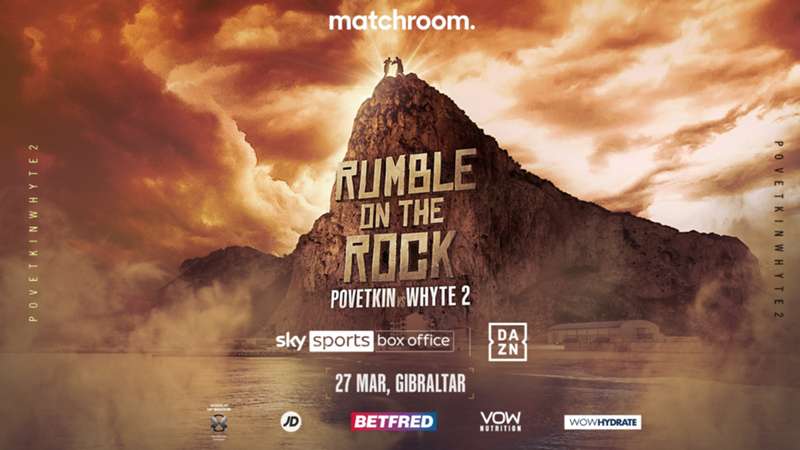 'I expect a tough 12 round fight. Every time I step into the ring I give my all and this is nothing different. You can create pressure in yourself if you start listening to people', Dillian Whyte told SkySports
'I will stop him. Don't expect me to come out and be wild because there are ways of doing things. Fight him, be physical, box him but I am looking for the stoppage'
'We have different way of pressing him. Standing in front, but not being in front of him, using angles and my legs'
Alexander Povketin vs Dillian Whyte is a rematch and on the line is the WBC mandatory position, which secures a fight for the WBC heabyweight world title that is currently held by Tyson Fury.
The fight will be shown live on SkySports BoxOffice in the UK & Ireland and on the DAZN network in different countries around the world