In a recent interview, Chris Eubank Jr made reference to a Kell Brook bout with himself as simply a warm up  or tune up fight, and this appears to have spiked the attention of not only Brook, but also his promoter Eddie Hearn.
Currently, Kell Brook looks way past his prime and some would argue this was in 2014 when he beat Shawn Porter for the IBF welterweight by a majority decision. Brook simply out boxed Porter who would later become a two time welterweight champion.
Eubank Jr fights at middleweight, two divisions above Kell Brook and has already been involved in a number of high profile domestic bouts, with the likes of James DeGale, George Groves and Billy Joe Saunders.  
When asked about a Chris Eubank Jr vs Kell Brook fight, Hearn replied; 'I'm talking to Kalle Sauerland about doing something with him (Brook) and Eubank, and I just feel there's history there' 
Eddie Hearn makes reference to Brook fighting Golovkin in 2016 when it was scheduled to be Eubank Jr but he withdrew and the then IBF welterweight champion Broom decided to step up in his replacement.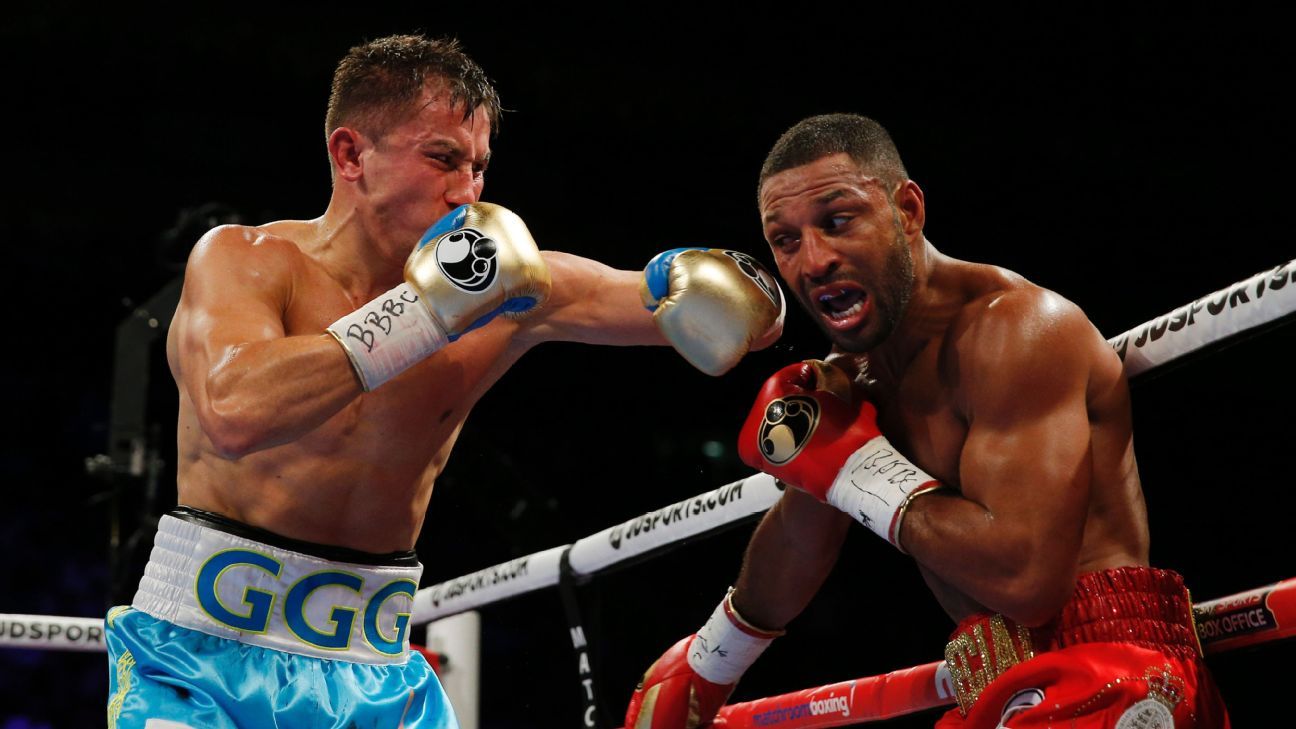 'Kell took the Golovkin fight and they had some beef back talk. I think Kell must move to 154 if he's to carry on. Eubank of course is at 160. It's just a random fight that I quite liked, Eubank came out in the media and said 'that would be a good warm-up fight, a tune up' and Kell sport of responded, you know' 
'But I'm not sure that'll happen but I just like it, I think it's interesting' Hearn told told Behind The Gloves.