Current WBC, WBA & WBO Super-Middleweight Champion Canelo is eyeing a move to the light-heavyweight division should he not be able to achieve a undisputed unification bout with IBF super-middleweight champion Caleb Plant.
The light-heavyweight champions are currently Joe Smith (WBO), Dmitry Bivol (WBA) and Artur Beterbiev: the Russian is considered the most dangerous of the three due to his 100% knockout ratio. Beterbiev is the current WBC & IBF lightweight champion and is considered as one of the biggest punchers of boxing. 
According to promoter Eddie Hearn, Canelo is not fazed by the thought of facing Beterbiev and could move up to the light-heavyweight division in the near future.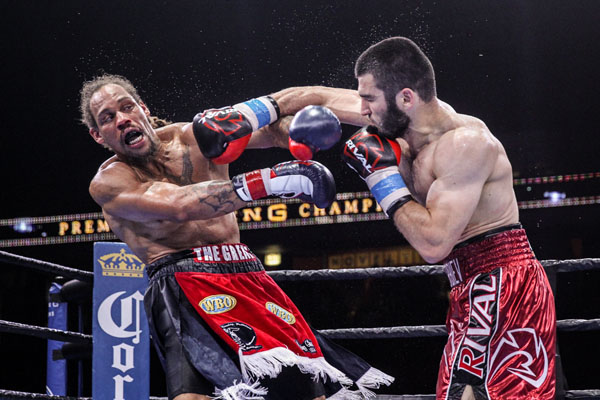 "If we can't get the Caleb Plant fight, obviously, we need another dance partner for September, he's not going to go back to 160 ever. So his choices to defend these championships are 168. But I think he just prefers to take on champions." Eddie Hearn told the DAZN

"You know, you have Joe Smith, you have Dmitry Bivol and you have Artur Beterbiev. Dmitry Bivol is probably the easiest fight to make because he works with us"

"But Artur Beterbiev, Canelo talks about that, but he knows how hard Beterbiev punches, and Canelo's a competitor"
"Now you tell him that's not the fight to take. You want to take it? You tell him that's a dangerous fight? He'll want to do it. It's very, very risky moving up to 175"

"You know, we still were against [Sergey] Kovalev. Kovalev was, you know, these guys, particularly Bivol; he's in his prime right now. And still young. Beterbiev is aging but still in his prime Kovalev, arguably the back end of his career, but you could do it"