Newly crowned UFC heavyweight champion Francis Ngannou was asked in a recent interview about a fight with Tyson Fury or Anthony Joshua, and he clearly stated a desire to fight one day within the discipline of pugilism. 
Francis Ngannou in the past has openly talked about his love for boxing and watching Mike Tyson fights before becoming a professional fighter. The African mma heavyweight champion is known for his powerful punches and spectacular one punch knockouts within the UFC.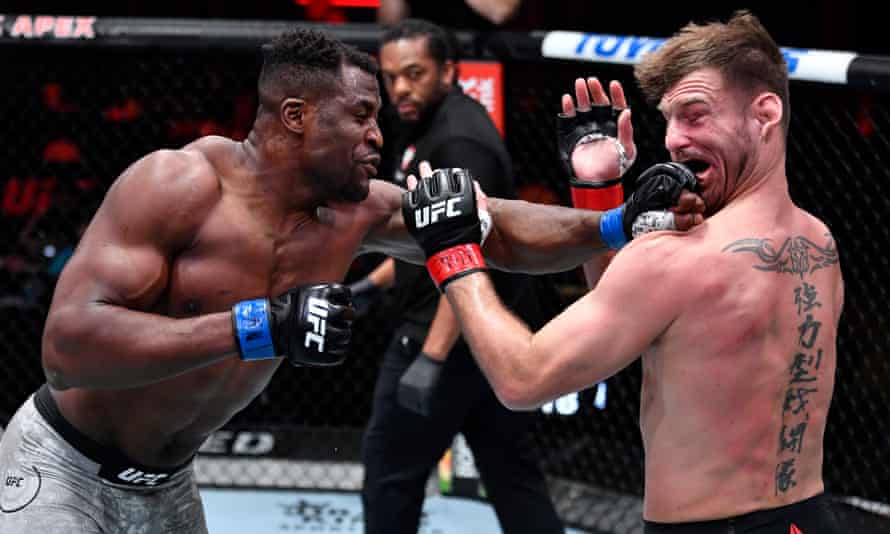 During a recent interview in the aftermath of his victory over former champion Stipe Miocic on Saturday night, he was asked about fighting current boxing heavyweight champions Tyson Fury and Anthony Joshua. Ngannou replied by expressing a clear desire to step foot inside the squared boxing ring one day. 
"This is in the future. I'm going to box. My main dream has always been the noble art. I deviated into MMA, which I love, but I still have to fulfill something in boxing." The newly crown UFC heavyweight champion told ESPN MMA