Zhilei Zhang vs Jerry Forrest Ended A Draw In What Was An Entertaining Fight. 
The Chinese heavyweight Zhang managed to floored Jerry Forrest three times in each of the first three rounds and it looked only a matter of time before Zhang Ko his opponent. But Forrest fought on and pushed Zhang to the limits as he somehow hung onto a draw in a fight he seems destined to win early on.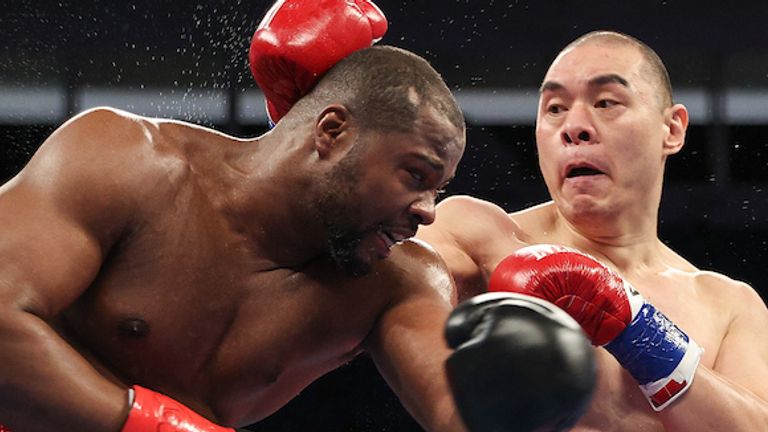 Zhang was later hospitalised with kidney problems, severe dehydration and anemic.
Big respect to Jerry Forrest who despite being dropped three times early in the fight, was able to rally back and displayed real heart grit and fighting spirit. Hang was equally brave for hanging on late in the fight whilst suffering with health issues. 
Credit to both warriors and fighters within the square ring of boxing.