In what was a close and tough fight, Parker climbed off the canvas in the first round and battled his way through 12 rounds to secure a points victory. Many believe Chisora won the fight, some have called it a draw, whilst others have stated Parker did enough to win the fight.
The New Zealander keeps alive his hopes of another world title shot sometime in the future and with new trainer Andy Lee in this corner, Parker displayed fast combinations and a sharp jab. He secured victory with the judges scorecards of 115-113, 116-11 but one judge scored it 115-113 in favour of Chisora.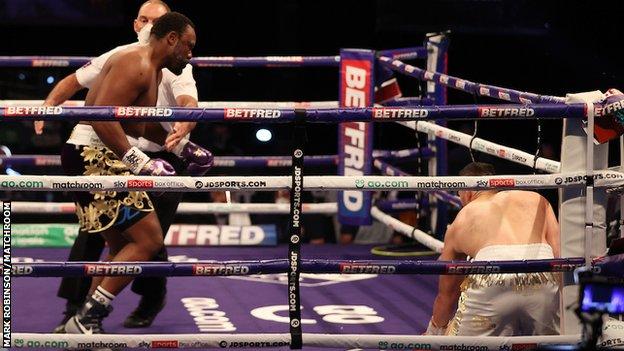 Chisora floored Parker with a huge right hand with only seven seconds into the fight and the man from Finchley, London showed his rugged pressure from the first start. Chisora won the early rounds with his come forward style and big punches.
The middle rounds saw Parker fight back and in the seventh round he briefly stunned Chisora and the Brit appeared to be losing energy as Parker picked up his work rate. Parker dominated the middle rounds but Chisora was able to muster a tough attack in the final round.
In the aftermath, Chisora refused to retire and has demanded a rematch with the Kiwi – 'They want to see me retire, but I'm not retiring yet, forget that… Joe said he wants to give me a rematch. If he wants to give me a rematch, I'll take the rematch easy, but this is unbelievable. I won the fight, even his coach Andy Lee said I won the fight." Chisora told SkySports
Parker welcomed a rematch by saying: "We could do it next fight. Derek is a very tough opponent. He came forward, put pressure on me from the beginning. Threw big bombs and landed a lot' he told SkySports