In recent weeks there has been much anticipation and excitement about a potential agreement for a undisputed clash between British heavyweight champions of the world, Tyson Fury and Anthony Joshua.
Any hope of an agreement appeared to be dead in the water after Fury recently came out stating that a trilogy with Wilder could be next for him and the Gypsy King seemed disinterested in an historic undisputed bout with his British rival.
Boxing fans have been left starching their heads in confusion due to the constant and numerous reports from promoters Bob Arum, Eddie Hearn and Frank Warren that an official announcement was imminent.
It has been speculated that Wilder has a lawsuit pending against Fury, hence the delay and could be the reason why Fury is leaning towards a trilogy bout with the American. But Joshua's promoter Eddie Hearn has given hope that the undisputed fight is still on, by stating that a deal has been signed and only a site deal is left to be completed.
Speaking to ESPN's Mark Kriegel, Hearn stated that the financial side of the deal had been agreed but site and location was still being negotiated – 'The process was always going to be getting everybody singed, getting everyone involved with this deal to sign on the dotted line. That has been actually a process that's taken probably two or three weeks longer than we expected'
'We know we've got to go out and complete the site deal but that's quite a big statement from both guys to put pen to paper' – Hearn clearly stating both his man Joshua and Tyson Fury have inked their sides of the contract.
'Both fighter and parties as well as promoters, need to be happy with the deal that's in place, the financial deal and the site deal. We all have to agree to where the fight will take place and what the deal is but ultimately we didn't want to start going through the process of this until everybody had signed an agreement in terms of the deal'
'Now it's our job collectively with the two teams to go out and present the options and the sites to the fighters for them to agree which one to take. There will be at least half a dozen offers to stage this fight '
But there appears to be a deadline for the already signed contract, that a site and location must be agreed within 30 days for the contract to remain valid, as reported by sports journalist Gareth A Davies. Equally, Davies cites Tyson Fury's fears of ring rust if a fight date is delayed any longer and this could be another cause for the fight not to occur.
'If it's signed for late August, Tyson Fury is already on record that he doesn't want to be out for too long. He wants to fight twice this year' Davies told IFL TV. 'The dates of the contest are really important, my understanding is there are 30 days to get this agreed now after the contracts are signed'
'It's a ticking clock for the next 30 days, and it's also a ticking time clock because if it doesn't get done in that time, all the bast announcements around the world for the greatest, biggest, British boxing fight in history, the richest, the most lucrative for this heavyweight crown between Tyson Fury and Anthony Joshua – the reports will be, the fight collapses'
'So they have 30 days now to have all these things agreed. There's still all that other stuff that has to be agreed before we actually move ahead and know the fight is truly happening. They have to agree, or it scuppers the fight' Davies continued
'It went off like a bombsell today (Eddie Hearn telling ESPN the contract had been signed), it was massive news. People want to know when it is and where it is. Eddie has probably taken a gamble – 'I'm going to put it pout there, and maybe it'll hasten that process and get the guys speaking again''
'I don't think the fight will fall through, but there's still water to pass under the bridge before we're all booking our seats on the planes, where I imagine will be somewhere in the Arabian Desert', Davies stated.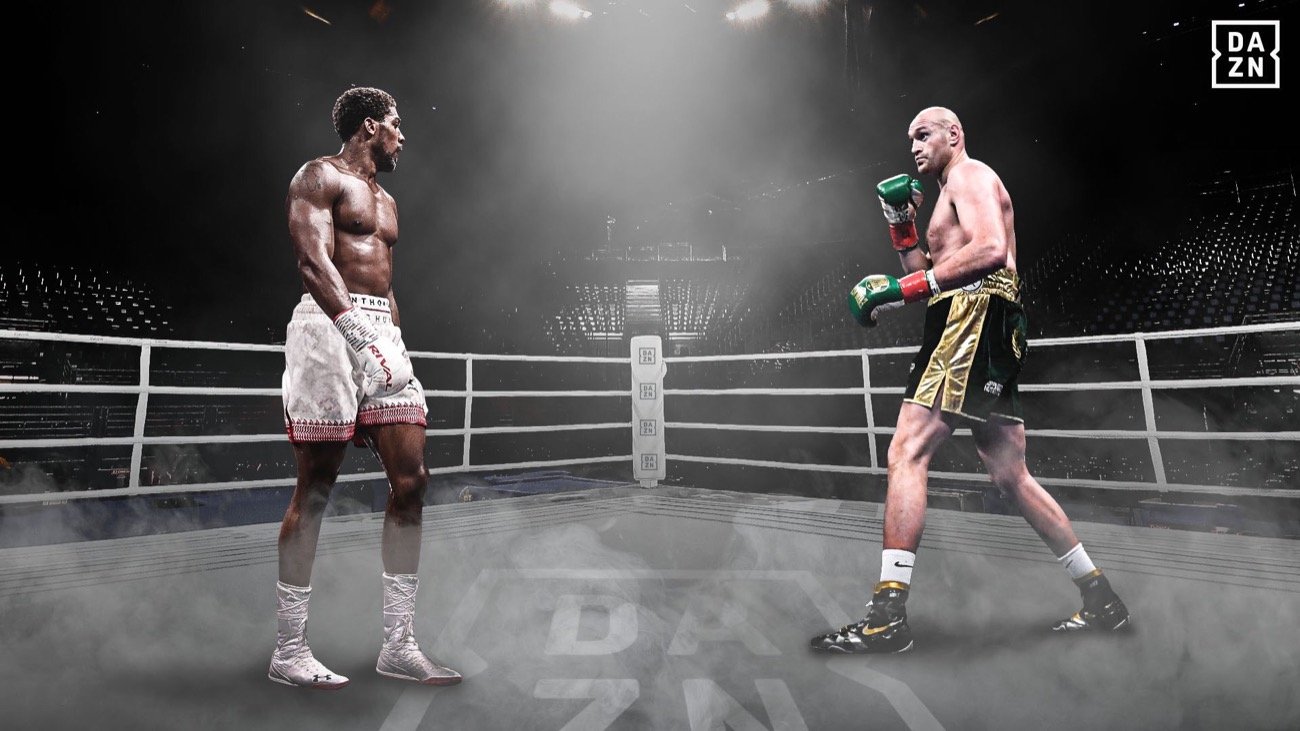 Whilst the contracts have been agreed, there is clearly still much to be completed before any official announcement. Firstly the site and location has to be agreed by all parties involved for the fight to go ahead, and within 30 days as reported by Davies.
Secondly, are there any legal lawsuits from Wilder which may hinder a fight contract being agreed? Thirdly, does lack of ring activity worry Tyson Fury? Not for one second does facing Anthony Joshua worry Tyson Fury but the Gypsy King is an intelligent man and fighter, he will know that ring activity will favour his rival and does he want to give his opponent a positive advantage in a massive historic fight – a fight that could cement their legacy within the pages of boxing history forever.
In conclusion, the fight is far from agreed and should the fight fail to materialised, this will be a massive disappointment for both boxing and sports fans around the world  – equally, this could further increase demand for the fight to take place, in either late 2021 or early 2022.