Juan Francisco Estrada and Roman 'Chocolatito' Gonzalez treated boxing fans to a thrilling fight which end in a conversational split-decision victory for Estrada.
There was an outrageous number of 2529 punches thrown by both men and neither man took a step back, it was an all action packed fight with plenty of guts and fighting heart on display. Estrada threw 1212 punches with 314 landed (26%) and Gonzalez threw 1317 punches with 391 landed (30%).
The judges scorecards were 117-111, 115-113 to Estrada and 115-113 for Gonzalez. Many fans believed Gonzalez won the fight but it could have been given either way – it was a tough fight to call. One issue which was in unanimous agreement amongst boxing fans; the 117-111 scorecard was criminal and the fight was much closer than the inept scorecard suggests.
Juan Francisco Estrada not only won Gonazlez's WBA super flyweight title, he also inflected revenge for the unanimous decision loss he experienced to Chocolatito 8 years ago. Estrada also collected the Ring Magazine title to add further glory to his victory on Saturday night.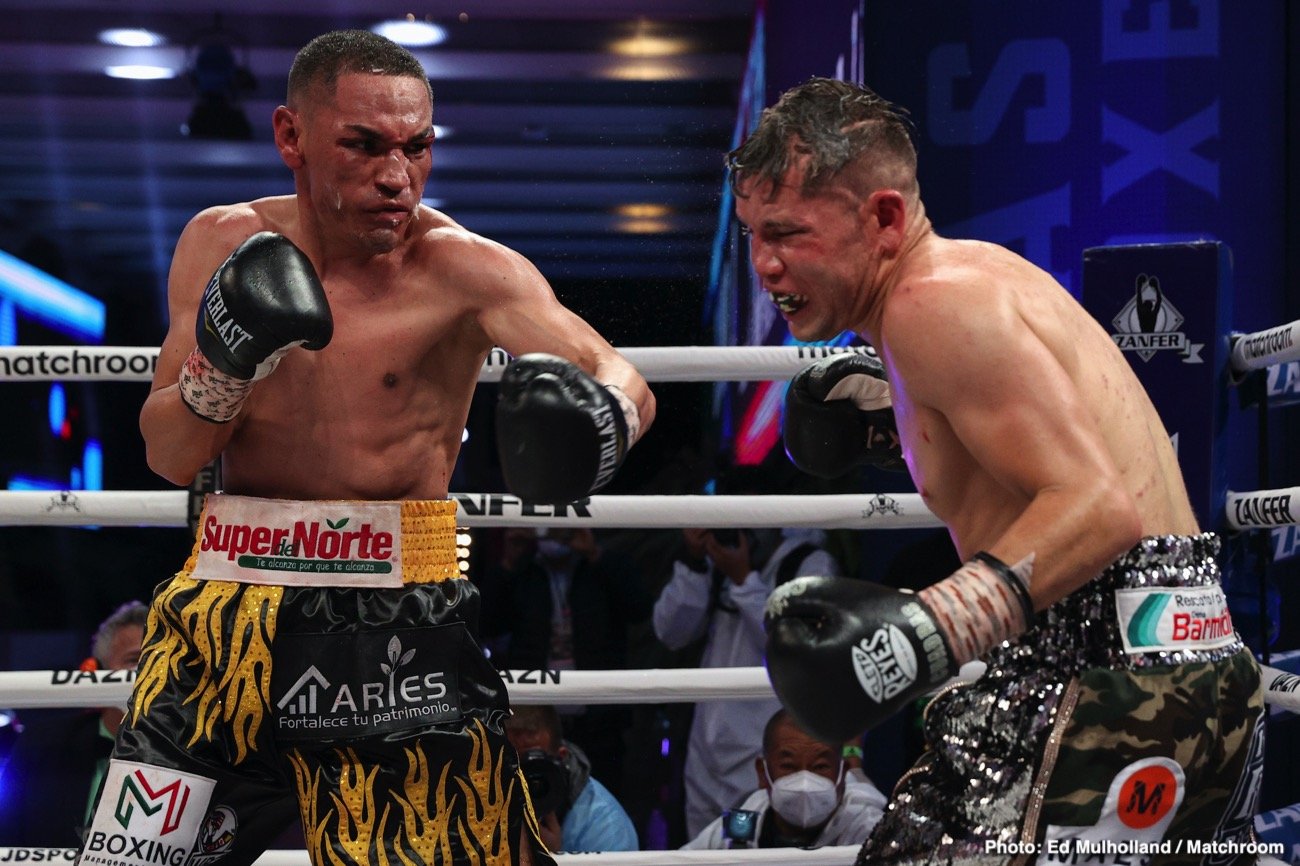 "I think I did enough to win. Chocolatito is a great fighter, and I think he deserves a trilogy," Estrada said in his post-fight interview with the DAZN. 'I knew it was a close fight. I didn't know if I was up or down, but I knew I had to close out the fight in the last two rounds.
'It was a better fight than the first one, I felt strong, and I felt like I won. In the last round, I gave it all. It was a great round." said Estrada 
Estrada clearly feels there's unfinished business with their rivalry and with it being at 1-1, believes a trilogy fight is needed to settle it once and for all. A sentiment most boxing fans would agree with, a trilogy is a must.