Manny Pacquiao and Keith Thurman faced one another on July 20th 2019 in Las Vegas, Nevada and they fought for the WBC (Super) welterweight world title. Thurman was undefeated and Pacquiao was on a two fight winning streak, Lucas Matthysse and Adrien Broner, after his controversial defeat to Jeff Horn in 2017.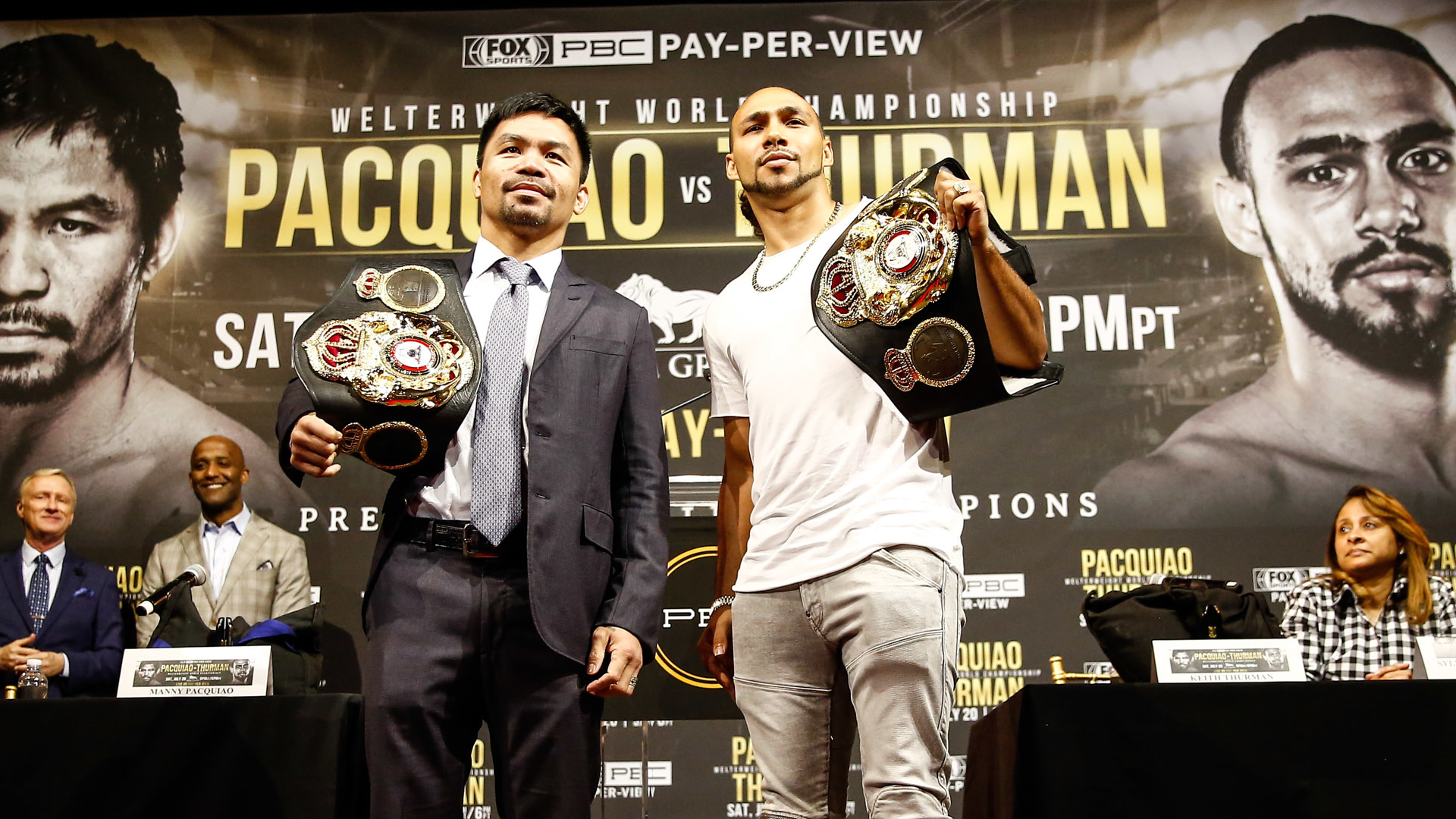 In the fight, Pacquiao caught Thurman late in the first round to knock the American down to the canvas. Thurman whom was on the back foot, was caught by a Pacquiao combination which ended with a right hand to the head. The early rounds saw a vintage Pacquiao performance and he busted Thruman's nose but the american was able to rally back in the mid rounds. In the tenth round Pacquiao visibly hurt Thurman again with a body shot, and this resulted in Thurman moving around the ring in order to stay out of punching range from his fast hard hitting opponent.
The majority of observers believed Pacquiao won the fight and he was able to secure a split decision win with the judges scorescards being 115-112, 115-112 for Pacquiao and 114-113 for Thurman.
In a recent interview, Thurman suggests that Pacquiao may have had an advantage and retrospectively, wishes he had enforced drug testing. The former champion indirectly suggests the Filipino superstar had an advantage over him and its unclear if he's suggesting that his hands were wrapped illegally or he was using some form of performance enhancing substances.  
'Listen, I did not regulate any form of testing in that fight, he did do the majority of his training camp in the Philippines and his hands felt like cement' Thurman told World Boxing News. 'Apart from rush and dust and a little bit of hesitation, that was my downfall'
Keith 'One Time' Thurman also went on to add that he's keen to return to action asap and has his eyes set on the big names within the welterweight division: 'Later this summer and bring them all on; Manny (Pacquiao), Danny (Garcia), Errol (Spence Jr), Shawn (Porter) and (Yordenis) Ugas'