Gervonta Davis carries his punching power to the 140 pounds division – Tank is a star – Davis wins the WBA 'regular' world title at super-lightweight

Davis was down on the unofficial scorecards after round nine, despite an explosive eighth round where he floored Barrios twice – Mayweather told Davis he was behind on points in between rounds and he went on to close the show in stunning fashion.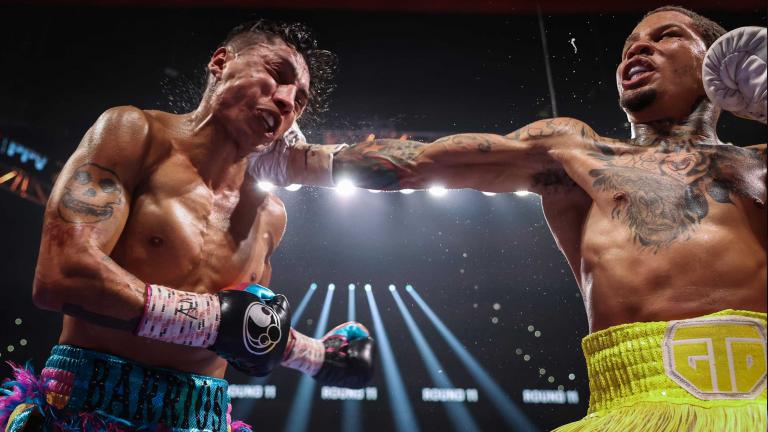 Davis (25-0, 24 KOs) headlined his second consecutive PPV card and moved up two weight classes to 140 pounds, a move that proved he was daring to be great.
Although Davis was leading on all three official scorecards at the time of the stoppage, Barrios was busier throughout a series of competitive and exciting rounds. 
Davis rallied in the eleventh round and dropped Barrios to floor him for the third time in the fight, with a left uppercut to the body. Barrios was able to make it back to his feet, but a flurry of punches from Davis against the ropes forced referee Thomas Taylor to jump to wave off the fight. 
"I made it tough, I made it tough. I definitely could have made it easier but it is what it is," Davis said in the post-fight interview. "I went up two weight classes and I got the job done.