Buatsi recently teamed up with highly respected boxing trainer Virgil Hunter Earlier this year and they enjoyed their first win as a team on Saturday night when Buatsi knocked out Dos Santos cold in the fourth round.
Virgil Hunter has a trained a number of top level boxers and is best and famously known for nurturing the talents of Andre Ward, who retired with an undefeated record and held multiple world titles in two weight classes. The San Francisco based boxing coach worked with Britain's Amir Khan for a number of fights and Hunter made comparisons between the two pugilists.
"Joshua has a dedication, a focus and a devotion to the sport that Amir didn't have," stated Hunter to Boxing Scene. "Amir was everywhere. He had great ability, I tried to get the most out of his ability and enhance it, but there was always something that interfered with that." 
"He (Buatsi) definitely has a killer instinct and that is great to see. He is serious when he gets in there. He is going to be tough to beat. I'd love to see him be a belt-holder for a bit. He has the ability. If he gets the right opponent, I'm confident he will beat him.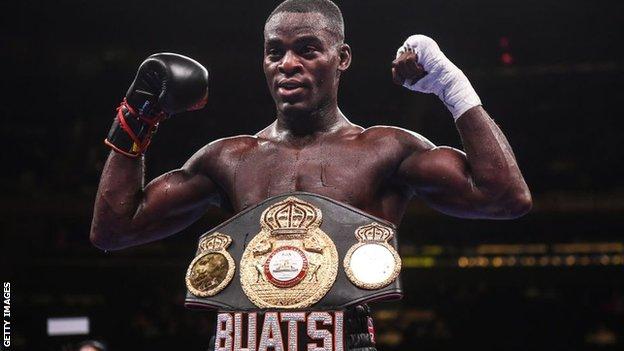 "I think he has a lot to offer in this division, he brings a lot to the table. No 1 he has hunger, devotion and desire to go a long way. He is a good student, he followed directions on the last punch that was beautiful to see. We can wish to see great things from him.  
"I told him to feint with his eyes. To look down and go up or look up and go down. He chose the first one. He made the jab motion to the body and then went up." 
Joshua Buatsi is due to have a busy 2021 as he plans to return in July and box furthermore, twice later this year as his world title push gathers pace